Dryer Duct Cleaning
Back To Our Services
Is it time for dryer duct cleaning? Give us a call! Our team is professional, well-equipped and responds within reasonable timing. We never underestimate dryer duct needs and know the possible repercussions of clogged vents. Do you want our expert opinion about the frequency your dryer vents should be cleaned? Contact our team now! Do you use the appliance more than once a week? Is the vent excessively long? Is there a bad odor at your laundry room? We suggest cleaning the dryer vent at least once a year. It's too risky to operate an appliance which produces hot air that cannot escape. Do you know how many fires start at laundry rooms? Don't take such chances. Our experts have experience in duct services and can help you out in timely fashion.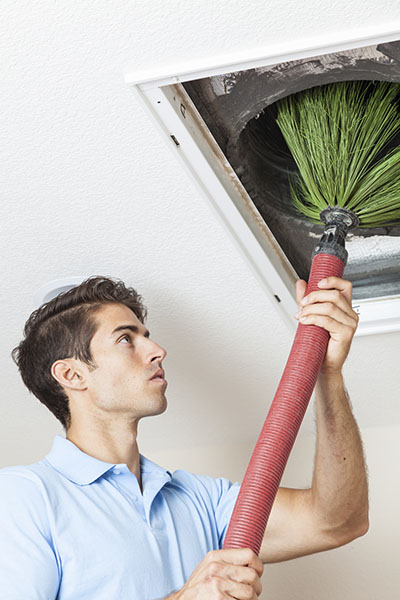 Immediate Dryer Vent Cleaning
Do you know what the most common signs of clogged dryer ducts are? The cycle lasts longer, the clothes don't dry, there is a bad smell, the appliance is often over heated and the clothes feel too hot. The experience of "Air Duct Cleaning in Antioch" is ensured and so is the capacity of our team to take care of such problems by cleaning well the dryer ducts. Due to the over accumulation of lint, air produced during the cycle cannot escape. It is blocked inside but cannot circulate. That's why you notice that the dryer heats up so much! Why should you run the risk of a fire? Rest assured that our professionals are trained to check and clean the vents and if required, we also offer dryer vent repair.
With the right tools and years of experience, our professionals start by cleaning the dryer vent at the external side of the system. This is where outside dirt is gathered and our cleaners use the right brushes and vacuums in order to remove debris from the ventilation pipes. Our specialists are always equipped to remove both dirt and lint, clean the ducts' walls thoroughly, especially the bending parts of the vents. With expert knowledge of what must be done regardless of the extent of the problem, we got you covered.
Do you have an emergency problem? Call Air Duct Cleaning in Antioch now! What's more crucial than your safety? Our professionals are ready to help customers with imminent dryer vent issues and are also here to provide preventive air vent cleaning service. If you want to stop worrying about your safety, problems with the dryer and vent issues, trust our cleaning and maintenance services regularly. We can schedule an appointment at the most suitable time for you and all your dryer vent issues will be taken care of by our air duct cleaning expert team. Do you want to find more about our services and how our work can keep your house safe? Send us an email with your questions or talk straight to our residential air duct cleaners!